Our kitchen is open seven days a week serving quality seasonal British food including traditional Sunday roasts with our famous veggie Wellington is available for the non-meat eaters. Restaurant booking is recommended, especially for the quiz and on weekends.
FOOD MENUS
Please note: Some dishes may change from day to day depending on seasonal availability of produce.
Please advise us of any dietary needs or allergies.
DRINKS LISTS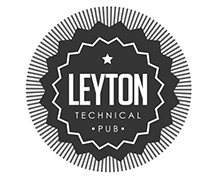 White Wine

125ml
175ml
250ml
Bottle
Abilius Blanco, Spain
£2.95
£4.40
£6.00
£16.95
Light, crisp white made from Airen grapes on the palate, hints of white fruit and citrus notes
Vina San Esteban Chardonnay, Chile
£3.25
£4.50
£6.25
£17.50
Typical Chilean Chardonnay; dry, tropical fruits such as mango and pineapple. Crisp, long length after taste
Vina San Esteban Sauvignon Blanc, Chile
£3.50
£4.75
£6.25
£18.50
Pale yellow colour with fresh lime and floral aromas, delicate body
Miedas Macabeo, Spain
£3.95
£5.25
£6.65
£19.00
Also known as Viura, lively, fresh, crisp, lemon, with hints of tropical fruits
Versant Viognier, France
£5.00
£6.50
£7.75
£22.50
Full, ripe wine; peach on the nose and palate, it has good weight and a clean long finish
Domaine Delsol, Picpoul de Pinet, Languedoc, France
£22.00
Aromatic wine with a crisp firm backbone and lemon fruit, perfect with seafood
Ophalum Albarino, Spain
£26.00
Stone fruit character, dry, crisp, a typical food wine, best recommendable with seafood dishes, or white meats

Rose Wine

125ml
175ml
250ml
Bottle
Abilius Rose, Spain
£2.95
£4.40
£6.00
£16.95
Vibrant, lovely, summer fruit, hints of strawberry and raspberry; gorgeous refreshing
Les Olivades, France
£3.75
£5.25
£6.75
£19.25
Garnacha and Temporanillo create a pinkish wine with freshness and acidity

Red Wine

125ml
175ml
250ml
Bottle
Abilius Tinto, Spain
£2.95
£4.40
£6.00
£16.95
Juicy red made from Tempranillo, Garnacha and Cabernet, soft, mouth filling and easy drinking
Vina San Esteban, Cabernet Sauvignon, Chile
£3.25
£4.50
£6.25
£17.50
A smooth and fruit driven wine with lots of blackcurrants and dark fruit
Reserve l'Abbe Cotes du Rhone, France
£3.75
£5.25
£7.00
£20.50
A great Rhone full of dark berry flavours enhanced by spice and chocolate notes
Montepulciano d'Abruzzo, Italy
£3.75
£5.25
£7.25
£20.75
Full bodied, complex aromas of raspberry and spice with a rich texture fantastic with Italian dishes
St Marc Merlot, France
£3.75
£5.00
£6.75
£19.75
A rich and full style red with lots of ripe jammy fruit, hints of mocha, chocolate and pepper
Miedas Garnacha, Spain
£20.00
Lively dark, it offers damsons and raisins with a medium to full body and long finish
Paco Garcia Rioja, Spain
£26.50
A stunning, deep, robust Rioja wine with a full body of plum and damson. Very powerful and long aftertaste

Sparkling and Champagne

125ml
Bottle
Zonin Prosecco, Italy
£5.80
£23.50
Smooth, soft, fresh and well balanced, with elegant aromas of pear and apple
Haton Champagne, NV, France
£40.00
Dry elegant non-vintage champagne